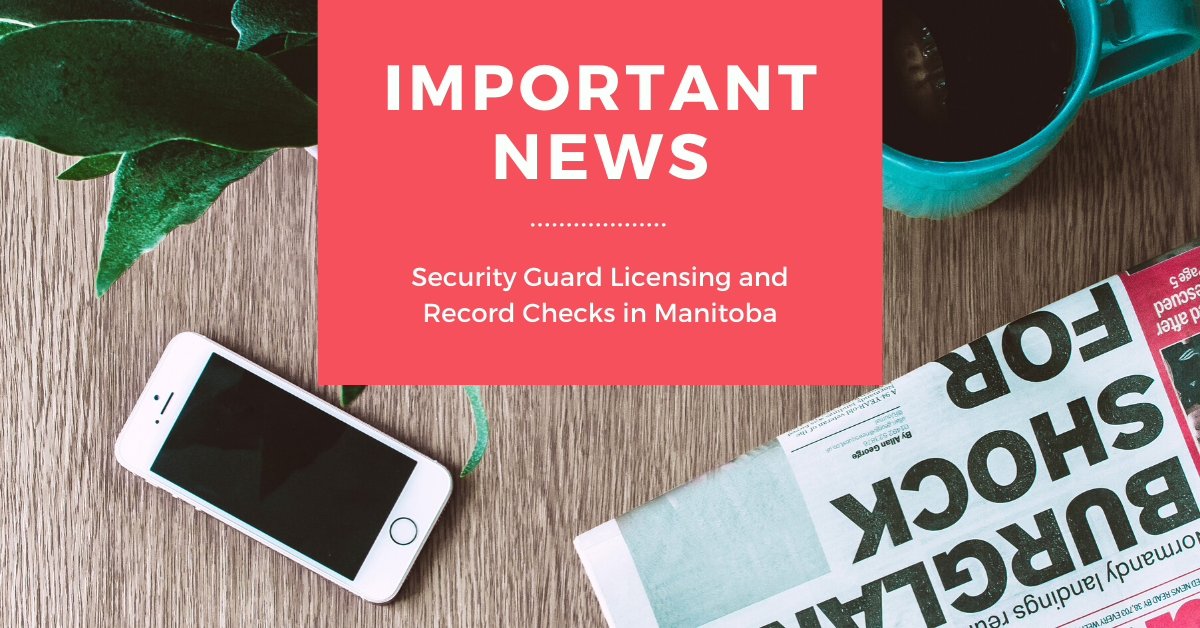 The Manitoba Community Safety Division has released new information about temporary security guard licensing and records checks in response to the state of emergency around the Covid-19 pandemic. Please download and read the details of these temporary policy changes including: 
First time applicants may make submissions for a temporary security guard licence (six-month term) without including proof of registering in the mandatory security guard training program. This exemption will be in effect until further notice.
If an individual seeking a new licence is able to declare that they do not have a criminal history or pending charges, and have not been listed on the Child Abuse Registry, an employer may utilize them on an interim basis as a security guard while they are awaiting their licence.